About Sam Coring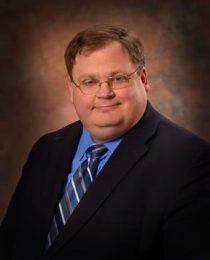 Sam Coring was born and raised in Springfield, Missouri. He attended Springfield Catholic schools and graduated from Springfield Catholic High School. After graduation, Sam took a trip to the nation's capital, Washington, D.C. It was there that he discovered a passion for law.
Sam obtained his undergraduate degree from the Catholic University of America in Washington, D.C. After graduating, he was presented with an opportunity to work with Representative Mel Hancock, a congressional representative from Missouri. Sam seized the opportunity while maintaining his personal ambitions of becoming a lawyer.
For the next eight years, Sam worked for Representative Hancock while attending law school at night. Sam's graduation from law school coincided with Representative Hancock's retirement from Congress. Sam decided to return to his roots in Springfield, take the bar exam, and begin practicing law.
Sam Coring at RGG Law
After moving back to Springfield, Sam joined the team at RGG Law in 1998. He specializes in social security disability and is part of both RGG and Parmele Law Firm's team of legal professionals. He considers RGG Law to be a full-service law firm that focuses on serving the client through difficult circumstances.
Outside the office, Sam enjoys being involved in the Springfield community. He serves as the Den Leader for Cub Scout Pack 214 and on the St. Agnes Council for Knights of Columbus. He also enjoys coaching youth baseball through the YMCA.
Education
B.A. Catholic University of America, Washington D.C., 1990 (Cum Laude)
J.D. Columbus School of Law, Washington D.C., 1995
Editor, Judicial Notice
Professional
Phi Alpha Delta
Press Secretary and Legislative Aide, U.S. Representative Mel Hancock (1989-1996)
Intern, U.S. Representative Richard Armey (1987-1988)
Debt Freedom Award 2004
Former Prosecutor, Willard, Missouri
Former Prosecutor, Walnut Grove, Missouri
Personal
Former Den Leader, Cub Scout Pack 214
Knights of Columbus, St. Agnes Council
Former Board Member, Childrens Miracle Network
Coach, YMCA youth baseball