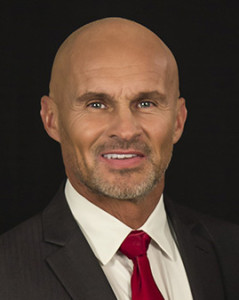 Jon Gold – RGG Law
Partner
---
As a child, Jon dreamed of being a dentist. However, after spending time observing his older brother who is a dentist, Jon realized it was not the career for him. He then shifted his focus to law, attending law school at the University of Missouri, Columbia. After graduating, Jon came to Springfield, Missouri, where he became one of the founding members of RGG Law in 1995.
Jon believes in giving each client the same compassion and expertise, regardless of their situation. As he states, "We're not here to judge. We're here to find a solution."
Jon is on the Advisory Board of Directors for Crosslines and Board of Directors for Old Missouri Bank. He also served as Chairman of the Social Security Committee, Springfield Metropolitan Bar Association from 2010 to 2011.
Education
Business Administration, University of Iowa 1986
J.D. University of Missouri-Columbia 1990
Professional
Missouri, 1995
Law clerk to Hon. George Flanigan, Missouri Court of Appeals Southern District (1990-1991)
Founding member of RGG Law (1995)
Pro Bono Award from Legal Services of Southern Missouri, recognizing free legal services
Chairman of Social Security Committee, Springfield Metropolitan Bar Association (2010-2011)
Bankruptcy seminar speaker
Personal
Advisory Board of Directors, Crosslines
Board of Directors, Old Missouri Bank (past Chairman)
About Jon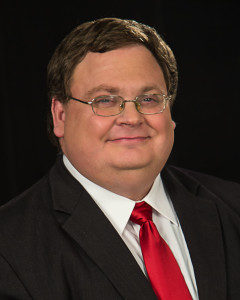 Sam Coring – RGG Law
Partner
---
Sam Coring is a Springfield, Missouri, native and a graduate of Springfield Catholic Schools. After graduating high school, Sam set out for Washington, D.C. where he attended law school and worked for US Representative Mel Hancock. Sam came back to Springfield and joined RGG Law in 1998. He specializes primarily in bankruptcy law and Social Security disability.
Outside of the RGG Law office, Sam is active in the Springfield community. Sam serves as the Den Leader for Cub Scout Pack 214 and on the St. Agnes Council for Knights of Columbus. He also enjoys coaching youth baseball through the YMCA.
Education
B.A. Catholic University of America, Washington D.C., 1990 (Cum Laude)
J.D. Columbus School of Law, Washington D.C., 1995
Editor, Judicial Notice
Professional
Phi Alpha Delta
Press Secretary and Legislative Aide, U.S. Representative Mel Hancock (1989-1996)
Intern, U.S. Representative Richard Armey (1987-1988)
Debt Freedom Award 2004
Former Prosecutor, Willard, Missouri
Former Prosecutor, Walnut Grove, Missouri
Personal
Former Den Leader, Cub Scout Pack 214
Knights of Columbus, St. Agnes Council
Former Board Member, Children's Miracle Network
Coach, YMCA youth baseball
About Sam